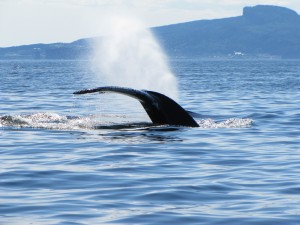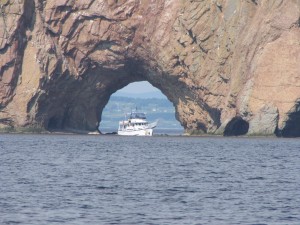 There are no reservations online or by phone. There are no reservations for the Percé Rock and Bonaventure Island cruise. Reservations for the whale watching cruise are made on site at the ticket office when you purchase your ticket. For more information see the section of the desired cruise. You must communicate with us by email for a group of 20 people or more.
In operation from mid May to mid October
2023 season start May 16.
Les Bateaux de Croisières Julien Cloutier Inc. will take you to discover the wonders of the Gaspé coast. There are so many natural beauties concentrated in one place, it's breathtaking! Percé Rock, which presents its fragile cliffs to the force of time, Bonaventure Island, which protect its treasures and what to say about the Percé coast with its mounds and mountains, which will make you discover a unique geology.
To visit Percé without visiting its waters is to miss the deep essence of a fishing village. For hundreds of years, sailors from all over the globe have come to admire its beauties. Now it's your turn and we are happy to participate.
Embark with us on discovery cruises. Tour of Percé Rock and Bonaventure Island, observation of marine mammals and private cruises are available to make you experience the magic.
Welcome aboard.