From June 30 to September 30
The Gaspé region is one of the best places in the world for whale watching. Each year, these majestic marine mammals arrive from the south to come to feed in the fish-rich waters of the Gaspé Peninsula.
Whether aboard one of our boats or our comfortable zodiac, it will be our pleasure to bring you to meet the largest mammals in the world. Embark with us for the chance to get up close to these giants of the seas.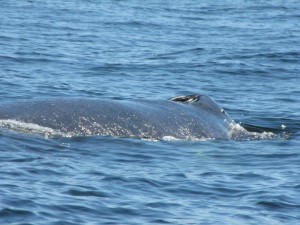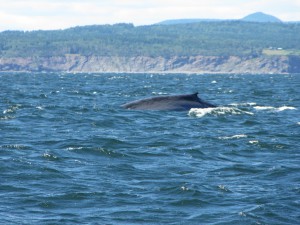 As the number of departures and places on board are limited, we recommend that you reserve your place a little in advance. It is by purchasing the ticket in person that you definitely reserve your place. You must go to the ticket office to purchase your ticket at least one hour before departure, especially during the high season period from mid-July until mid-August when all departures are often full. If you are staying for several days in Percé, come see us when you arrive. ** Due to some problems during the previous seasons we no longer take reservations by phone **
With the exception of service dogs, no pets are accepted on board our boats. No animal of any kind is accepted on the zodiac.
In operation between June 30 and September 30. Changes may occur.
Duration of the cruise : 2h30
Reservations recommended for groups of 20 people or more. Contact us at : [email protected]
Addresses of our ticket offices:
5, rue du Quai Percé
146, route 132 Ouest Percé
199, route 132 Ouest Percé
Opening of ticket offices :
In season, every day from 8:00 a.m. to 4:30 p.m.
Whale Watching cruise refund
!!! Please note that we are working very hard to give you the chance to watch whales, but at no time can we guarantee that the whales will be there. This type of cruise is unpredictable, the territory is vast and the animals sometimes move quickly. Tickets for this cruise are refundable only if the departure has been canceled due to poor sea conditions. We do not issue refunds for a cruise without sightings or for tickets already used. Only the captain of the whale watching cruise can decide if people can get a new free seat for a next excursion (If the next departures are not already full) In this case only you must go to the ticket office to validate your ticket.!!!